Additional Services
From a bit of training to designing stunning templates

Our Email Marketing Services are here to help you to transform the way that you do your Email Marketing, so that you can use it as a powerful Sales tool.
Email Marketing Training (Seminars & Workshops)
Having someone guide you through the process with practical hints and tips, can help you start generating qualified opportunities. 1-2-1 On-line Coaching Sessions and On-site Team Sessions can be arranged, please contact us for more information or visit our Email Marketing Training page for a list of all our up and coming sessions.
Or keep an eye on our blog for loads of FREE hints and tips to get you started.
Learn the 7 steps to mastering Email Marketing

Friendly workshops that support attendees of all levels
Email & Marketing Support
We are at the other end of a phone (0121 318 8 318) or Email if you are unsure what to do next. Or if you want to check out our 'How to Videos', we have put together a series of short and really simple click by click videos that show you how to use most of the features in popcorn.
Ask us how you can improve your next Email*

Friendly Help & Advice on all technical matters

Loads of easy to follow 'How to Guides' on using popcorn
* Marketing advice is only meant as a guide and is provided at popcorn's discretion
Email Template Design Service
Looking for something specific and unique? Our Email Marketing Design Services will produce you up to two bespoke Email Marketing template concepts with up to two revisions that will ensure your brand (colour & logos) is consistent from Email though to your Website.
Professionally designed Emails that reflect your Brand

Responsive designs that are tested on all major Email Clients
Becoming a popcorn Sales & Marketing Partner will help you win more customers, revenue and provide you with additional technical and Marketing Support.
Additional Technical & Marketing Support

Add value with Automated Lead Generation Services
Your Database is the heart of your Email marketing activities, we work closely with 'Database First Aid' to offer you the following services to help you keep it in the best condition possible.
Cleaning and De-duplication services

Data List Management (combining multiple lists)

General support if you are not sure where to start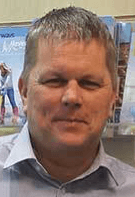 SnowFinders
From the outset you have been efficient and courteous, the product is amazing.
It is easy to use even for a luddite like me!